cPanel Web Hosting Plan
[cur_btn]
cPanel hosting with
Advanced Features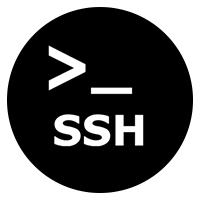 SSH access
SSH access to the server can be managed through cPanel. Secure Shell is the acronym for SSH. It's a method of gaining access to Linux/Unix systems. You can use SSH to connect to the webserver and use the Command Line Interface (CLI). SSH is also used to transmit files.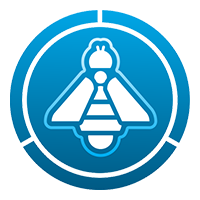 Mod Security
Mod Security is a firewall for online applications. It continuously scans incoming web traffic for risks, preventing harmful connections from reaching apps.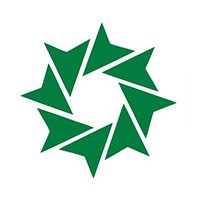 Imunify360
IMUNIFY360 Is a complete LINUX WEB SERVER Security solution. Antivirus, Firewall, WAF, PHP Security Layer, Patch Management, and Domain Reputation all come with an intuitive user interface and sophisticated automation.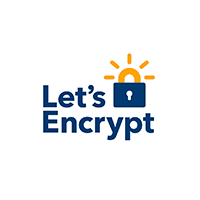 Lets encrypt SSL
Let's Encrypt is a new Certificate Authority (CA) that provides free SSL certificates with the same level of security as purchased certificates.
A trustworthy certificate for a domain can be obtained for free by anyone who owns that domain. During the server's native installation or configuration process, the entire certificate enrolment process is painless. In the background, the renewal happens automatically. There are no fees, no validation emails, and certificates are automatically renewed.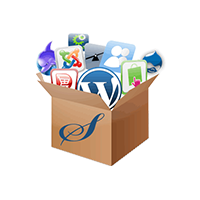 Softaculas
Softaculous is built into cPanel and takes less than two minutes to install. Softaculous and cPanel are tightly connected, and your users have access to 381 apps. Softaculous manages the application's whole lifecycle, from installation to backup and update.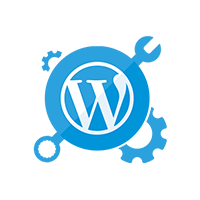 WordPress Toolkit
WordPress Toolkit is a feature-rich administration interface for installing, configuring, and managing WordPress websites. You may clone your site and build up a staging environment for your experiments, new features, and fresh ideas with WordPress Toolkit. When you're ready, you can sync to production.
Affordable cPanel Web Hosting Plans
When you start your own business, you'll have many things to do, from creating an amazing product or service to marketing and getting customers. You'll also have to decide how you're going to host your website, and there are many options out there with varying prices and features. As a small business owner, you want the best value for your money, so you should know what the different web hosting options are before you make your decision about where to host your website.
If you're looking to start your own business, you should already have a fairly good idea of how you're going to set up your website. For many small businesses, WordPress has become the go-to content management system (CMS), due to its versatility and flexibility. After all, there are nearly 50 million websites that run on WordPress today, so if you're not using it yet, why not? One thing you may not know about hosting WordPress sites on the web is that Nextrahost offers affordable cPanel Web Hosting Plans specifically designed for WordPress users.
Start Now – Choose Your Preferred Web Hosting Plan Today
When choosing a web hosting provider, you want to make sure that you're investing in a service that will be able to grow as your business grows. It's essential to choose a web host that offers you everything you need but also fits within your budget. Whether you have one website or many, we can find a plan to accommodate your budget and growing needs. In addition to standard features such as backup solutions and server monitoring, each package includes unlimited email accounts, FTP accounts, and subdomains. Every plan also includes free installation of popular scripts such as WordPress and Joomla.
cPanel is Easy to Use
One of the best features of a cPanel web hosting is how easy it is to use. To get started, log into your account and click Files from within your control panel. From there, you can upload files through a simple drag-and-drop interface, which helps save time when you have large files that need transferring from one place to another.
What are the Benefits of cPanel?
First and foremost, let's talk about price. There's a good chance you may not know what cPanel is, but there's a strong possibility you've used it. It is a hosting platform that many web hosts use for their customers. It comes with tons of great features that can help make running your site easy and efficient.
What to Look for in an Affordably Priced cPanel Web Hosting Plan
Searching for cheap web hosting doesn't have to be hard. You need to find a provider that offers reliable web hosting at a fair price. A cheap cPanel hosting plan is an affordable option because it allows you to save money on monthly expenses, while also getting all of your hosting needs met. With these affordable plans, you can get unlimited space and bandwidth as well as plenty of email accounts.
How Much Does It Cost?
When looking for a cPanel web hosting plan, keep in mind that your monthly fee is just one part of your overall costs. You also need to factor in setup fees, domain registration, and any other required purchases you'll have to make when getting started—things like a theme, design, and apps. These can easily add up to thousands of dollars over time. When you choose an affordable service provider like us, however, you don't have to worry about these costs.
What Features Does a Budget cPanel Hosting Offer?
While low-cost web hosting is rarely as feature-rich as its more expensive counterparts, there are still some things you can expect from a budget cPanel web hosting service. Here's what to look for: 24/7 customer support: There's nothing worse than having a problem with your website and not being able to get in touch with anyone who can help. A good budget cPanel host will have round-the-clock customer support so that you never have to worry about being left hanging. A good host will guarantee that your site stays up 100% of the time—or they won't charge you a penny!
If you're looking to start a business and build your brand, it might be a good idea to start by getting your name out there. Getting your own website is vital for success in today's digital economy, but finding affordable hosting plans can be difficult. Thanks to our low-cost web hosting plan at Nextrahost.